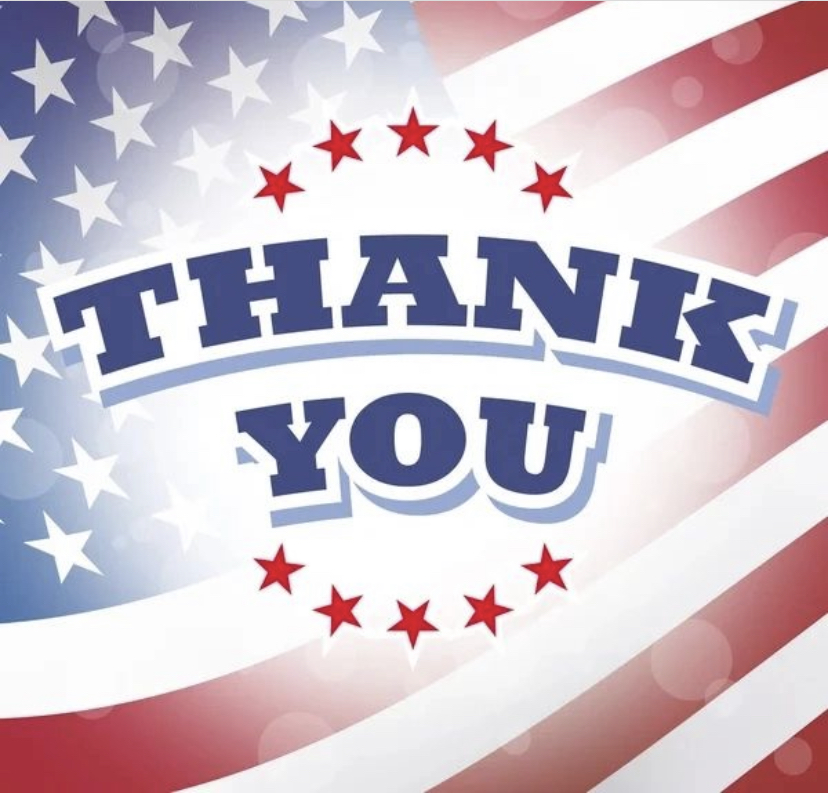 presented by Kelsey-Seybold Clinic
The South Montgomery County Fourth of July Committee once again invites the community to celebrate America's birthday with a festive parade on Tuesday, July 4 at 9:00 am.
The annual event, presented by Kelsey-Seybold Clinic, is celebrating its 47th year in 2023 with the theme "America! Our Classroom of Freedom" led by grand marshal Dr. Curtis Null of Conroe ISD.
The annual parade welcomes thousands of spectators each year who line the streets of Town Center along a 1.3-mile parade route. Participants typically include local dignitaries, local marching bands, street performers, fire engines, horses, and floats. About South County Fourth of July Committee
The South County Fourth of July Committee is a 501(c)(3) corporation funded by community donations and sponsorships, comprised of dedicated volunteers responsible for the annual 4th of July Parade in The Woodlands area. The parade was originally organized by The Woodlands Lions Club in the late 1970's before the formation of The South County Fourth of July Committee in the early 1990's.

ABOUT Kelsey-Seybold Clinic
Kelsey-Seybold Clinic is Houston's premier multi-specialty group practice, founded in 1949 by Dr. Mavis Kelsey in Houston's renowned Texas Medical Center. More than 700 physicians and allied health professionals practice at 36 locations in the Greater Houston area. Kelsey-Seybold offers quality medical care in 65 medical specialties. The organization operates the largest freestanding Ambulatory Surgery Center in the state of Texas and offers state-of-the-art Varian TrueBeam and Varian Edge radiation therapy technology at a nationally accredited Cancer Center. An accredited Sleep Center, comprehensive laboratory services, advanced imaging and diagnostics, 24 onsite Kelsey pharmacies and one specialty pharmacy, and MyKelseyOnline, a secure web portal, are part of its comprehensive offerings. Kelsey-Seybold partners with major insurers to offer value-based commercial health plans. KelseyCare Advantage, a Medicare Advantage plan offered to Houston-area beneficiaries and affiliated with Kelsey-Seybold Clinic, has achieved the coveted 5-out-of-5-star rating from the Centers for Medicare and Medicaid for seven consecutive years.
Kelsey-Seybold has been recognized by the National Committee for Quality Assurance (NCQA) as the nation's first accredited Accountable Care Organization and a Patient-Centered Medical Home. Kelsey-Seybold has many physicians in the Greater Houston area certified for excellence in diabetes and heart and stroke care by the NCQA. In addition to these recognitions, Kelsey-Seybold is home to a nationally accredited Breast Diagnostic Center, and Endoscopy Center.
Kelsey-Seybold Clinic achieved a Net Promoter Score (NPS) of 92. NPS is the global standard for measuring customer loyalty and satisfaction. An NPS score of 70 or higher is considered by industry experts to be "world class" and an indicator of overwhelming customer loyalty.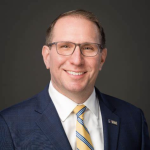 Dr. Curtis Null, Superintendent of Schools
Conroe Independent School District
The South County Fourth of July Committee is proud to have Dr. Curtis Null lead the 47th Annual Parade "America! Our Classroom For Freedom."

The South County Fourth of July Committee is proud to have Dr. Curtis Null lead the 47th Annual Parade "America! Our Classroom For Freedom."

Dr. Curtis Null became Superintendent of Schools in June of 2018. He has 23 years in education, serving 21 of those years in Conroe ISD.
Dr. Null earned his bachelor's degree from the University of Houston in 1998. Upon completion of his undergraduate degree, he attended the University of Florida and earned a master's degree in 2000 with an emphasis in Sports Medicine while working directly with the Florida Gator football team.
In 2000, Dr. Null began his career in Conroe ISD at The Woodlands High School where he served as a teacher and athletic trainer for three years. At this time, he continued his education at Sam Houston State University earning his principal certification.
Dr. Null completed his superintendent certification at Sam Houston State University in 2010, and, in 2012, earned his doctorate degree in professional leadership from the University of Houston. Dr. Null was named Conroe ISD Assistant Superintendent for Secondary Education in December 2013. In January of 2016, he became the Deputy Superintendent of Schools. Dr. Null is married to Tanya, who teaches prekindergarten in CISD. Together they have two children, Travis and Kailey, who are both graduates of Conroe ISD.

47th Annual 4th of July Parade
"America! Our Classroom For Freedom"
Presented by Kelsey Seybold Clinic
Community Celebrity Judge

s
presented by Kelsey-Seybold Clinic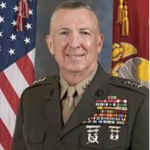 Lieutenant General Hummer
Lieutenant General Hummer is a Marine Corps' Veteran with 41 years of active duty who enlisted in the Marines at the age of 17 and then became an officer. He's served in every level of command from platoon to Marine Force Command. He served multiple tours in Iraq and Afghanistan. His wife, Sheri, is a Marine, too. They live in The Woodlands and love living here because of the wonderful people who live here, too. They both love to share the message of Jesus!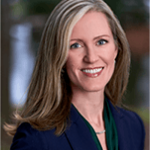 Angela Branch serves as the Director of Human Resources for The Woodlands Township. In this position, Angela provides leadership and oversight of the Township's Human Resources policies and operations.
Angela partners with the Township Board of Directors and Executive Management Team to identify and implement talent management strategies aligned with the Township's vision and goals.
Prior to joining the Township staff in 2022, Angela was Executive Director at The Woodlands Methodist
Church and served in multiple Human Resources management roles at Exxon Mobil Corporation.
Angela earned her Bachelor's degree in Psychology from the University of Illinois and Master's degree in Human Resources Management and Industrial Relations from the University of Minnesota. Angela and her family have enjoyed living in The Woodlands for over 10 years.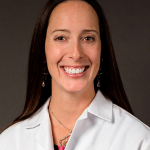 Dr. Christina Frome graduated from Clemson University in 1998 with a major in Biological Sciences and a minor in Spanish. She received her doctorate of medicine from The University of Texas Health Science Center in San Antonio in 2004. Dr. Frome completed her residency training at The University of Texas Medical School at Houston.
Dr. Frome is a member of the American College of Obstetricians and Gynecologists, Texas Association of Obstetricians and Gynecologists and the Harris County Medical Society.
When she's not caring for patients, Dr. Frome enjoys spending time with her family. She is married and has three sons. While in college, she swam competitively for Clemson University. Dr. Frome continues to be active in swimming, as well as running, cycling and scuba diving.
During her residency, Dr. Frome received several honors. For two consecutive years, she was the recipient of the Resident Award in Reproductive Endocrinology and Infertility as well as the winner of the Outstanding Resident in Gynecologic Oncology.
Dr. Frome sees patients at the Kelsey-Seybold Woodlands OB/Gyn & Women's Health clinic and also at the Spring Medical & Diagnostic Center North Houston Campus.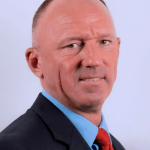 Erik Secrest is a 15-year firefighter/paramedic with The Woodlands Fire
Department. Prior to coming to work for The Woodlands Fire Department he
served with the City of Kerrville Fire/EMS for 8 years.
He currently serves as the President of The Woodlands Professional Fire Fighters Association, Chairman of The Woodlands Firefighters Foundation (a 501c3 non-profit that benefits all First Responders serving in The Woodlands and throughout Montgomery County and their families), Chairman of The United Firefighters of The Woodlands PAC, co-chair of the Montgomery County Behavioral Health
and Suicide Prevention Task Force for First Responders and is a Trustee on The Woodlands Fire Fighters Retirement System.
He is married to his beautiful wife Amber, has 2 sons Nicklaus and Anthony and has 2 Great Danes Jake and Jasper. Erik and Amber are residents of the Village of Alden Bridge since 2008.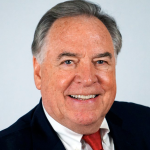 Bruce Tough is proud and honored to have earned his undergraduate degree from the University of Houston, BS 1976 and to be selected as a top ten student. He also received his Doctor of Jurisprudence from the University of Houston Law Center in 1980. Bruce Tough is the founder of Tough Law Firm,
PLLC, voted as the 2010 Small Business of the Year Award by the Lone Star College System, Montgomery College, located in The Woodlands area.
Bruce has been honored as a Hometown Hero in 2004 and Citizen of the Year in 2006. Bruce has served his community in numerous elected offices including Chairman of The Woodlands Township and Trustee of the Conroe Independent School District. Bruce Tough resides with his wife, Diana, and
four daughters, Madison, Tara, Abby, and Sydney, in The Woodlands, Texas.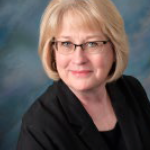 Amanda Trapp, and her husband Robert have recently moved from Coldspring to The Woodlands, where she has worked as a business law attorney for the last 20 years.
Amanda Trapp is the immediate past Chairman of the Board of Directors for Leadership Montgomery County. She is a graduate of the LMC Class of 2007 (best class ever), and previously served as Secretary on the LMC Board for many years. She is a Past Chair of the Montgomery County Community Foundation. She also serves as on the Conroe ISD Education Foundation, currently as Treasurer.
Amanda loves parades and is very pleased to be a Judge for the 47th Annual 4th of July Parade celebrating "America! Our Classroom for Freedom".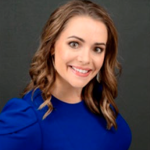 Nicole Preston has adored The Woodlands from the 􀆟me she moved to the community with her family in 1994. Nicole is a graduate of The Woodlands High School and The Aveda Institute. She started her business career in banking as a bank teller where she quickly rose through the ranks working for Amegy Bank, BBVA Compass Bank, Edward Jones and later became Assistant Vice
President Branch Manager of Icon Bank.
Nicole exited the finance sector in 2015 to pursue a career with Community Impact Newspaper and launched the company's 8th edition in Houston for the Conroe/Montgomery community in April 2015. After entrenching Community Impact in that market, Nicole took advantage of the opportunity to return to her hometown of The Woodlands, where she became a top salesperson.
Because of her knowledge and passion for The Woodlands community, Nicole was promoted to General Manager of The Woodlands edition of Community Impact Newspaper, the largest edition in the company, in the Fall of 2019. Nicole has been recognized by her company for her contributions with their 'Passion' stone and 'Faith' stone.
Nicole serves on the Advisory Council at Memorial Hermann The Woodlands Medical Center, The Woodlands Chamber Executive Leadership Council, Business Advocacy Council and the Lone Star College Small Business Development Center Advisory council. She is on The Woodlands Chamber
marketing committee and the fundraising subcommittee for Memorial Hermann's In the Pink of Health.
Nicole and her daughter are members of The Woodlands United Methodist Church where she regularly volunteers her time. She is a member of Interfaith Young Professionals and has the opportunity to serve with likeminded leaders that understand you must have faith in others and you have to serve others fist. She is most recently a graduate of Leadership Montgomery County class of 2020.